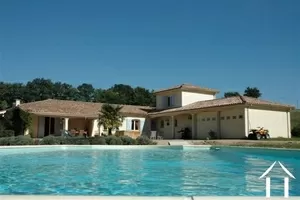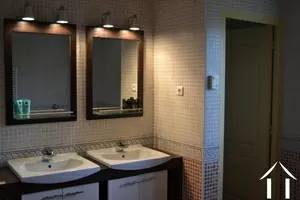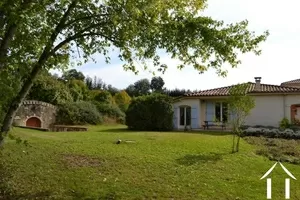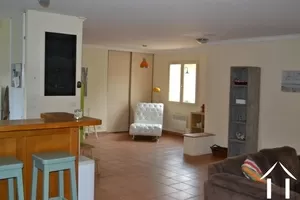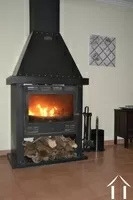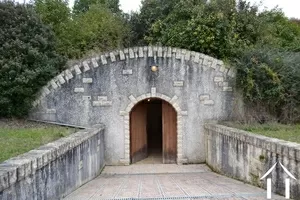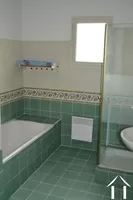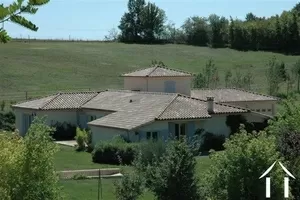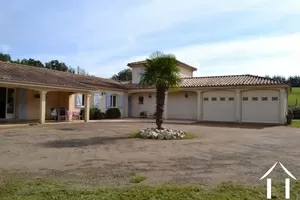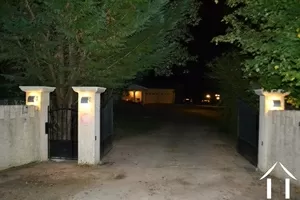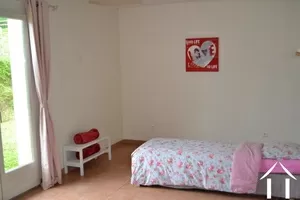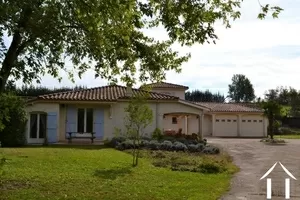 Geräumige Villa mit beheiztem Pool in privilegierter Lage
Ref #: 11-3151 Die Maklerkosten werden vom Verkäufer bezahlt.
CAUSSADE, TARN ET GARONNE, Midi-Pyrenees
Sehr geräumige, fast einzeln stehende Villa mit beheiztem Pool und freistehendem ehemaligen Stein- und unabhängigen Weinkeller in schöner und ruhiger Lage, nur 2 Kilometer vom Zentrum des lebendigen Molières und eine Autostunde von dem stattlichen und historischen Toulouse mit seinem internationalen
Very spacious, almost single stored villa with heated pool and detached former stone and independent wine cellar in a beautiful and quiet setting, just 2 kilometers from the center of lively Molières and an hour's drive from stately and historic Toulouse with its international airport. Molières (about 1250 inhabitants) provides various facilities such as a bakery, butcher, supermarket, "bureau de tabac", post office, pharmacy, school, restaurants and terraces, doctors, hairdressers, garage, an own town hall and a recreational lake with beach. About 12 km away, is the town of Caussade (offering a.o. secondary schools) and 23 km away is the town of Montauban. Molières is part of the department of Tarn et Garonne, in the South of France, which is specially known for its beautiful landscapes, its mild climate and the many hours of sunshine. The villa is located on a beautiful estate with various other properties. The access is done through a shared access road with barrier offering the villa some social control without giving up privacy. The villa (built in approx.1995) was designed and built in a traditional, solid and regional way. It seems to blend with the natural surroundings. The property offers a built area of about 300 sqm which 225 sqm can be considered as habitable. In the villa there are 7 bedrooms, 3 bathrooms, several (covered) terraces, a double garage and a wine cellar. The spacious living room (63 sqm) with Godin wood burning stove and open kitchen separated by a bar and fitted wardrobe and brand equipment: including an induction cooker, dishwasher (Siemens), a fridge-freezer (Electrolux) and an electric oven. From the living room one has access through French doors to the large covered terrace (22.35 sqm) with a pool view and on the other side of thge house one has access to the shade terrace (11.60 sqm) for those hot summer days. The living room also provides access to a guest room / office (9.8 m²) with French windows and a private bathroom (5.75 m²) with shower, sink, toilet, bathtub and washing machine. The living room opens onto two bedrooms (each approximately 11m²) and a bathroom (4.8 m²) with shower, sink, toilet and bathtub. From the hallway access is gained to the rear of the villa with its three large bedrooms (17.5 m², 18.5 m² and 19.5 m²) with garden doors, large bathroom (9.2 m²) with double sink, separate toilet, large corner bath and a connection for a shower cabin. Here one also finds the staircase going to the tower room (16.6 sqm) and the summer kitchen (13 sqm) with countertop, stove, hood and sink. Through the summer kitchen, access is given to the double garage (38.4 sqm) with washing machine and electric panel doors with remote control. All rooms can be heated and cooled. Cooling takes place by a central air conditioning system (brand: Airwell), which can be fine-tuned in each room set through separate thermostats partly with remote control. All rooms have electric wall heaters (brand: AIRELEC) if heating is necessary. The living room also has a large wood burning stove. All big windows and doors are fitted with shutters and the whole villa is equipped with and a harmonious tiled floor. Near the house there is a surprising detached former stone wine cellar (50 sqm), which now serves as a wine cellar and a tasting room and features a tiled floor, ventilation, lighting and an ornament with tap. Access to the beautifully landscaped park garden (4011 sqm) is via a sweeping driveway with stately wrought iron gate with ditto pedestrian gate. The gates are operated manually at this moment but , could be, relatively easily, equipped with an electrical (remote) control, and intercom, like they used to be in the past. Around the house there are numerous parking spaces. The garden is mostly fenced with wire mesh and hedges. The plot includes surveyor piles / caps and covered and a Mediterranean vegetation with olive trees, flower beds (lavender), hedges, shrubs, a palm tree and a beautiful gently sloping lawn. Adjacent to one of the facades is a wrought iron "treille". The garden is designed in such a way that maintenance remains "manageable". On the South West side of the house is the large pool (6x12 meters) with adjacent sun terrace. The pool was built in 2000, finished with a "liner" and is provided with a shelter which, if desired, can extend the swimming season. Close to the pool is the detached pool house with fully automatic electrolysis system and electric heater. From one the terraces or the seats in the garden one can enjoy a relaxing view of a rolling landscape that makes this region so unique. The large dimensions combined with the great setting close to numerous amenities and the high level of comfort make the villa very suitable for a permanent residence but also ideal as a carefree holiday with excellent rental potential. Unique offer. Visits by appointment only.
Property# 11-3151
Qualität

Schlafzimmer
7 Schlafzimmer
Grundstückflache (m²)
4011
Umgebung
Nachbarschaft
freistehend
Andere plus punkten
ruhige Umgebung
Mehr Eigenschaften
Aussenausstattung
(Wein) Keller, aussen Pool, Terrasse, nähe von Wasser
Energie
Heizung
Elektroheizung, Wärmetauscher (Luft), Offener Kamin oder Holzofen
Abwasseranlage
individuelles Abwasseranlage
Other features energy
Klimaanlage, Elektrizität verbunden, Wasser verbunden
Energieausweistyp
(kWh /m2.year)
DPE VIERGE No data available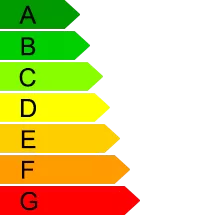 Treibhausgase
(kgco2/m2.year)
Treibhausgase leer No data available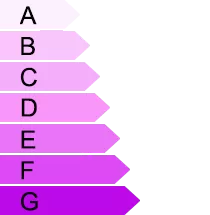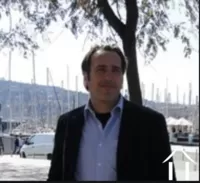 Makler(in) kontaktieren
Eugene de Graaf
Téléphone: +33 6 12 22 85 49‬
Address: 575 avenue de saint Gely 34980 Sy Clement de Riviere
Agent Immobilier 417 576 253
Languedoc